Check out the pictures of the Weather INB.  If you have any questions about how the INB works, click on the green button below and you can take a tour explaining our resource.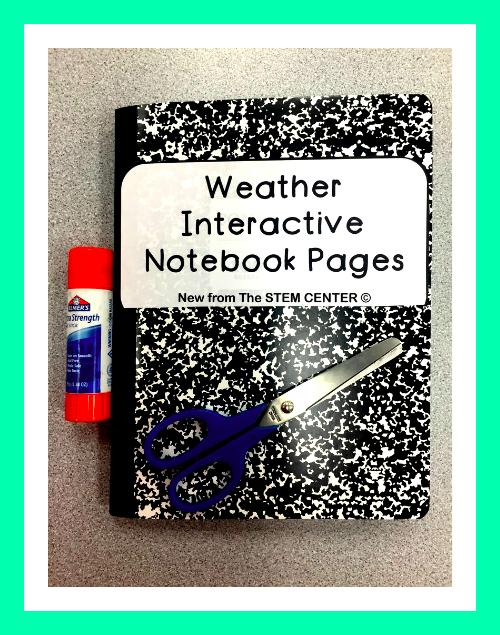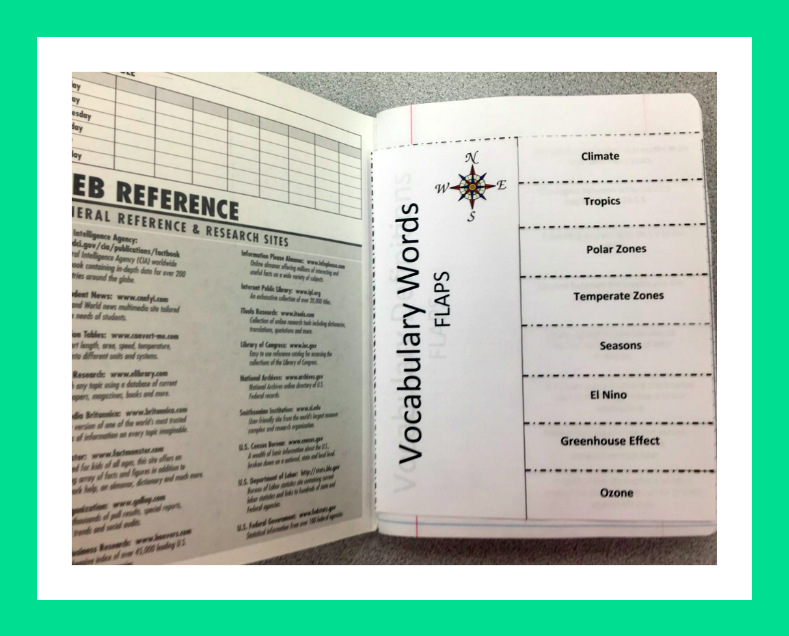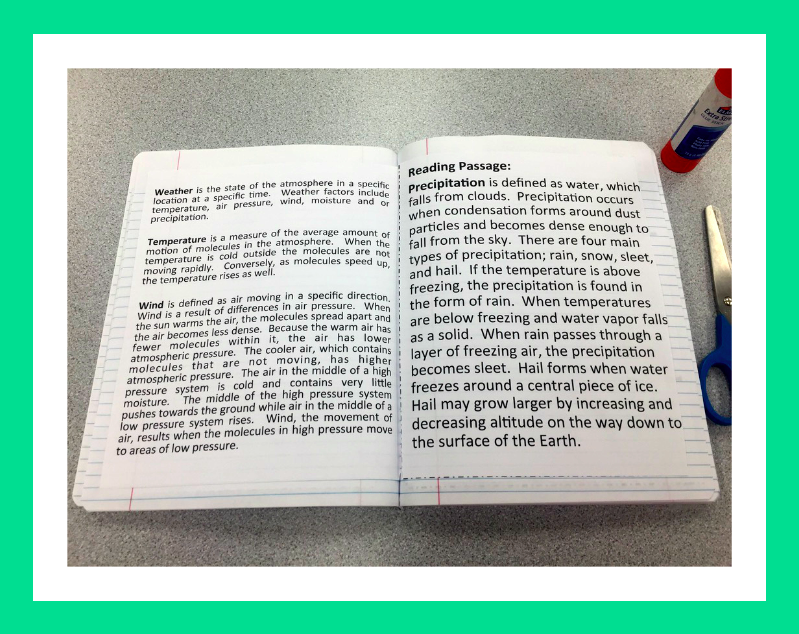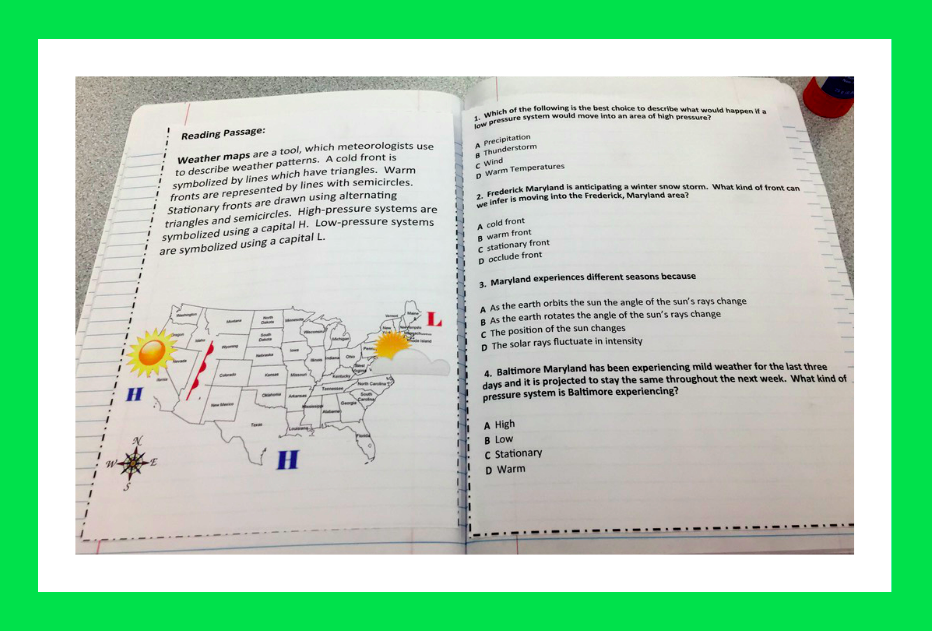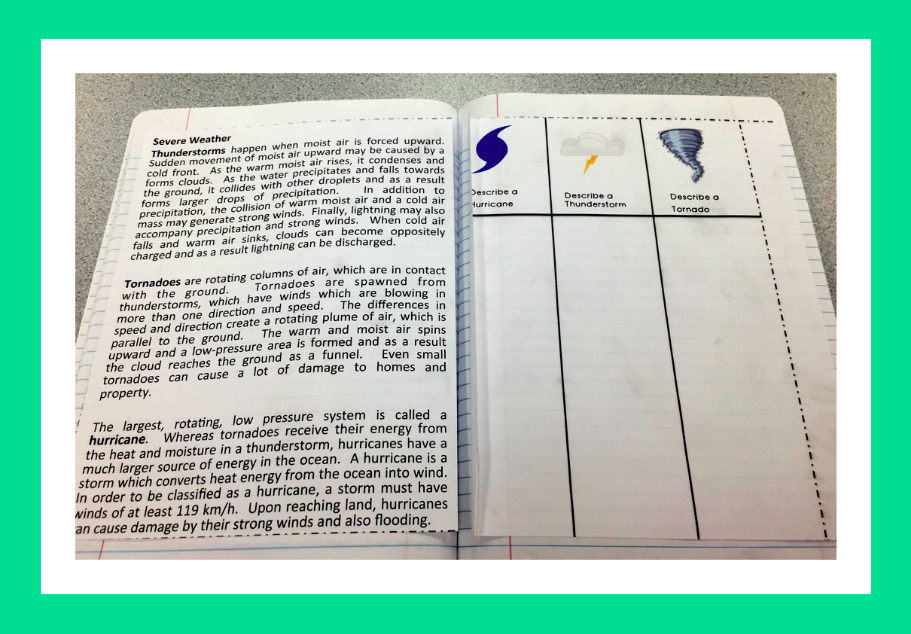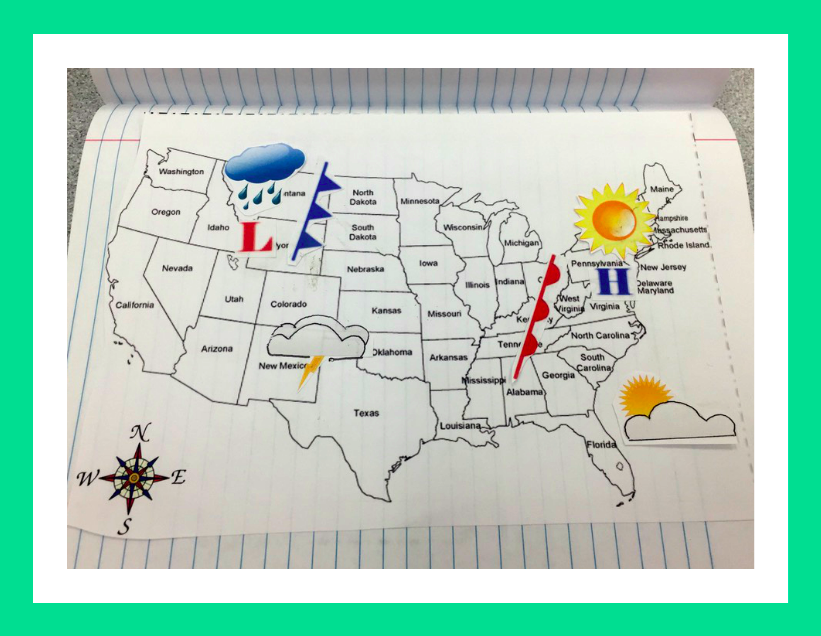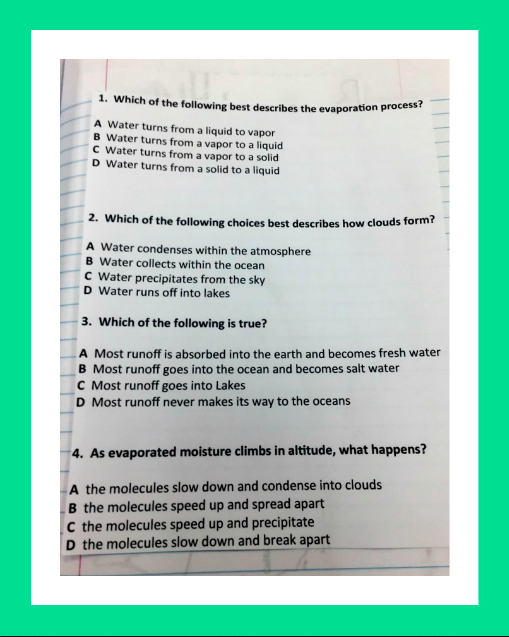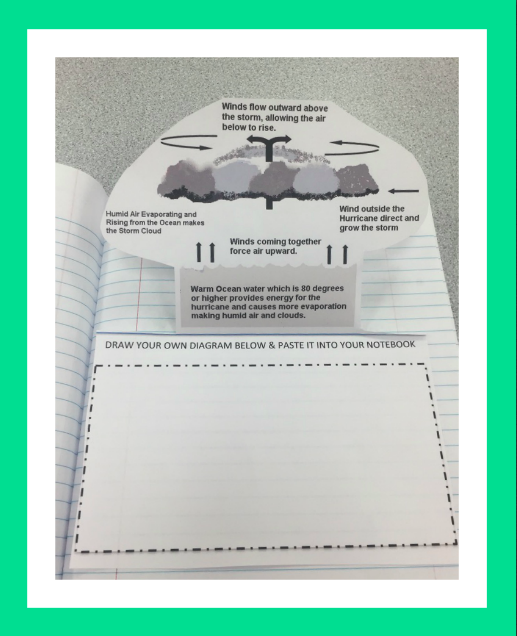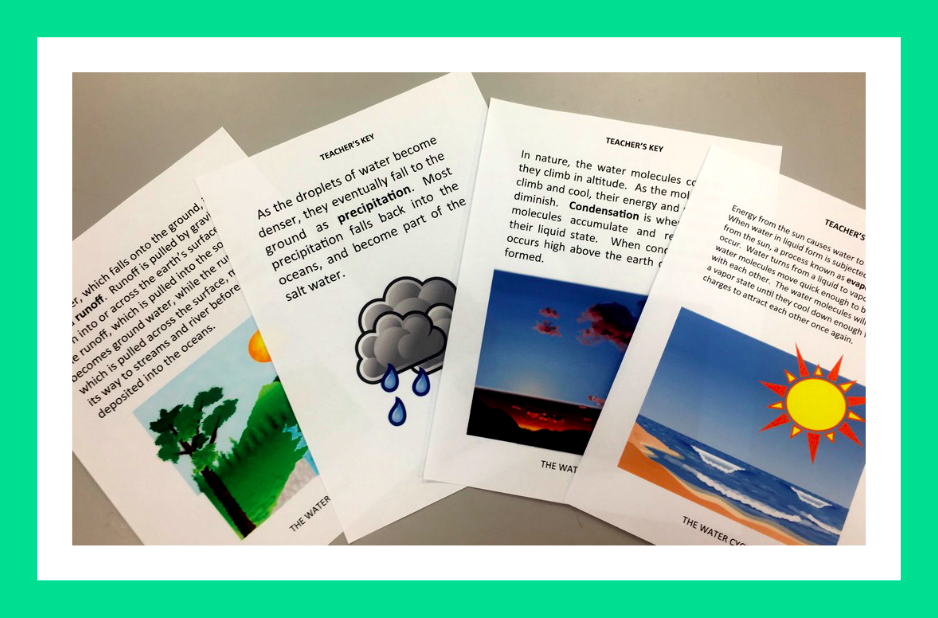 Weather Interactive Notebook
This Weather Interactive Notebook Section has a lot to offer!
Before using Interactive Science Notebooks, students got lost in note taking and not comprehending the science. The INBs allow the students to keep a neat, interactive, functional, and yes; fun notebook.
– 40 Weather Flap-Fold Vocabulary words & definitions
– Unlike other Interactive Notebooks, this INB has typed definitions.
o This is important for students (Modifications & 504) who require written copies of Notes.
– Reading Passage (Weather, Temperature, Wind)
– Reading Passage Cold, Warm, Stationary Fronts
– Venn Diagram comparing & contrasting Fronts
– Precipitation Cut & Paste Passage
– A reading passage describing Weather Maps
– Weather Map
– Weather Map Symbol Manipulative
– Sketch & Cut (Hurricane Physics)
– Severe Weather Read & Paste Notes
– Severe Weather Accordion page
– BCR (High Pressure)
– Multiple Choice Questions
– 35 thought provoking "Study Buddy" cards with an Answer Key
– BONUS – Beat the Clock Weather Game!