Scientific Method Interactive Notebook Photos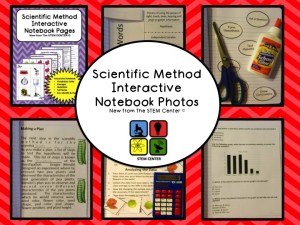 The Scientific Method Interactive Notebook Section has a lot (39 PAGES) to offer! Before using Interactive Science Notebooks, my students got lost in writing and not comprehending the science. The INBs allow the students to keep a neat, interactive, functional, and yes; a fun notebook. This INB uses the example of Gregor Mendel's famous pea plant experiment as a model of the Scientific Method. Click Here to Read more about the Scientific Method Interactive Notebook
Click Here for Differentiation Stations
It is a constant struggle to keep every child within a heterogenious classroom engaged.  These Differentiation Stations allow the teacher to provide activities for different types of learners.
How It Works
Station 1– Vocabulary matching game allows students to match key vocabulary terms with definitions.
Station 2– This station allows students to read an article focusing on Science Subject and answer multiple-choice questions.
Station 3– Students are given the opportunity to sketch major scientific topics.
Station 4– The student reads a passage and then writes constructed responses.
Station 5– Students read provided fact cards and writes down the correct vocabulary term.
Station 6 – Students are given a hands on activity that focuses on the scientific subject matter.
Each year I have multiple students who require written Notes. In order to stay in compliance with student's accommodations, I have typed each science topic's Notes. Please click on the link above and you will be able to find your class's set of Notes.
Are you looking for a way to teach necessary vocabulary or review with your students? These Science Games are a great way to review before exams! Click on the Link above and browse through the many games. We have Trivia Board Games for every Science subject. We also have Games designed to strengthen science vocabulary.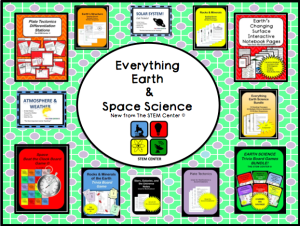 Click Here for Everything Earth Science