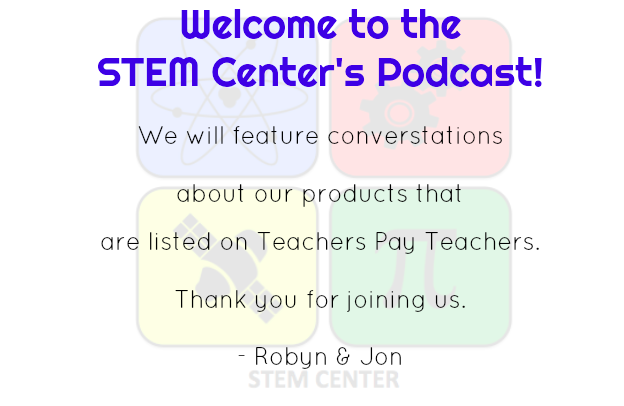 Episode 4: Find out how, what, when, and the why's about our BIG UNIT BUNDLES and the different topics that are covered.
Installment 3: "The STEM Center Trivia Board Game" Week of Feb. 16, 2020
This brief installment shows a pictorial of how to use the STEM Center's Trivia Board Game Series.
Episode 2: "Set up and execution of five-tiered Escape Rooms" Feb. 9 2020
This week's podcast is focused on the five tiered, STEM Center Escape Room.
Episode 1: "Scavenger Hunts Explained" February 2, 2020
Our very first episode of the STEM Center's podcast is dedicated to walking you through Scavenger Hunts.
Find out how to set it up correctly and see the fast-check system!
As you listen to the podcast, we have also produced a very visual representation for your viewing.