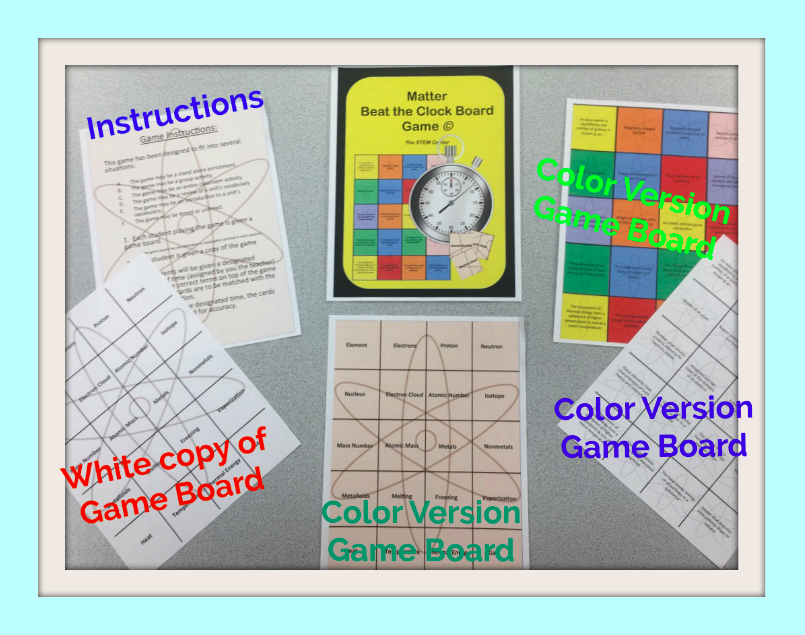 The STEM Center's Beat the Clock Game is a very easy game prepare and implement. Each game comes with a color version and a black and white version. Written directions are also included.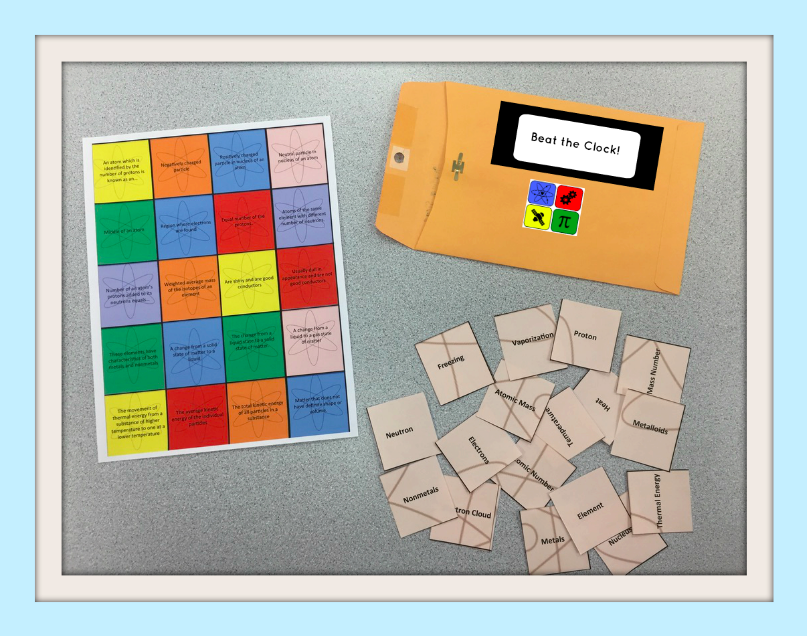 Twenty game pieces are cut out for each game board. For each space on the board, there is a corresponding vocabulary term.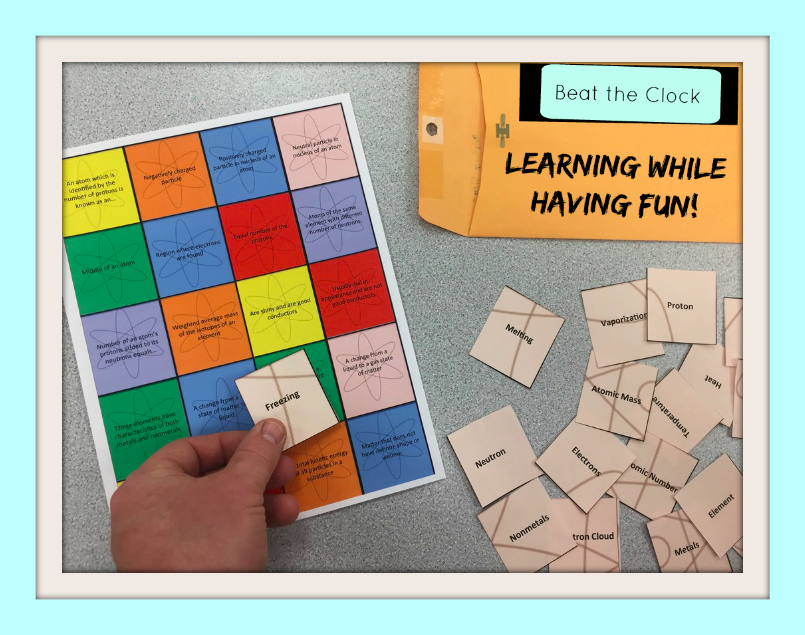 The game can be played as a challenge for the entire class verses the clock, or as a competitive challenge. The game may also be placed in an independant center.