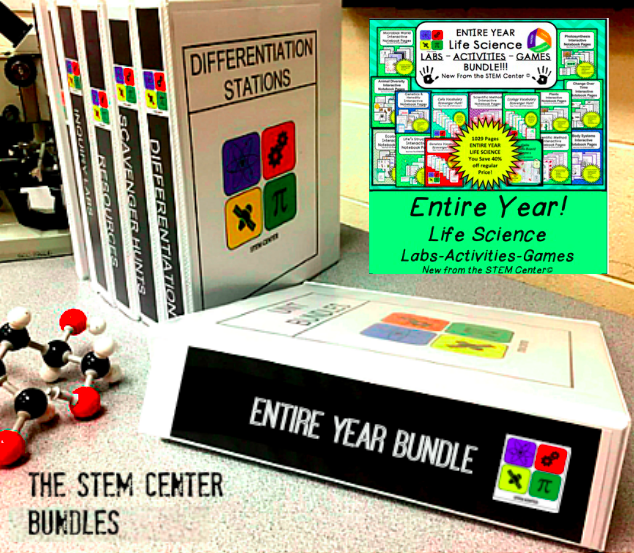 Product Description
Life Science Entire Year Bundle NGSS Aligned!
Over 1000 Pages of Vocabulary Centered Labs, Activities, and Games Bundle! – EDITABLE!!! 50% SAVINGS!!!
We all agree the best part of being a teacher is teaching. Wouldn't it be great to spend more time teaching and less time creating lessons? This Life Science bundle will save you so much time, and give you the opportunity to focus on what you love! We have packed this bundle full of Differentiation LAB Stations, Interactive Notebook Activities, and Fun Games!